Walnut/Ghostwood dining table w/copper diamond center
This custom two pedestal trestle table has a Ghostwoood edge & copper dado inlay, Walnut border, Ghostwood center, with a copper diamond centerpiece. This design was developed working closely with the client to match the architectural lines of the home along with the interior design of the kitchen and dining room.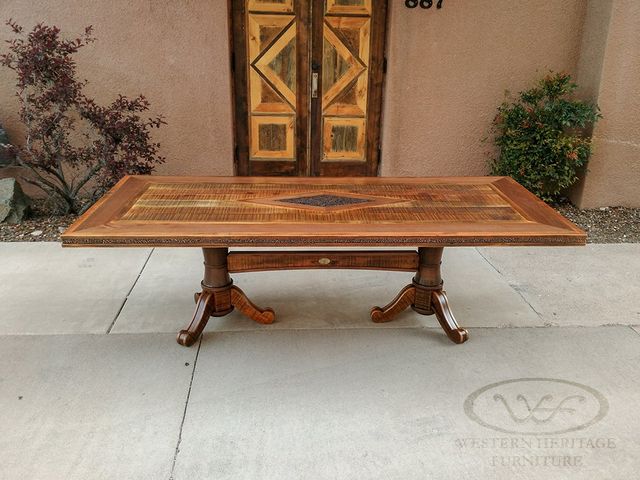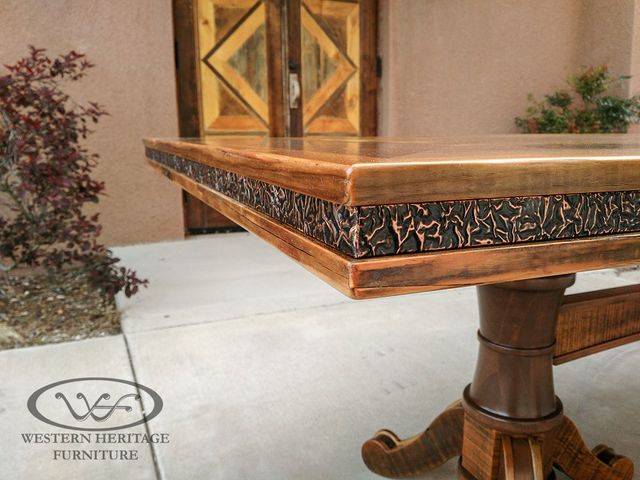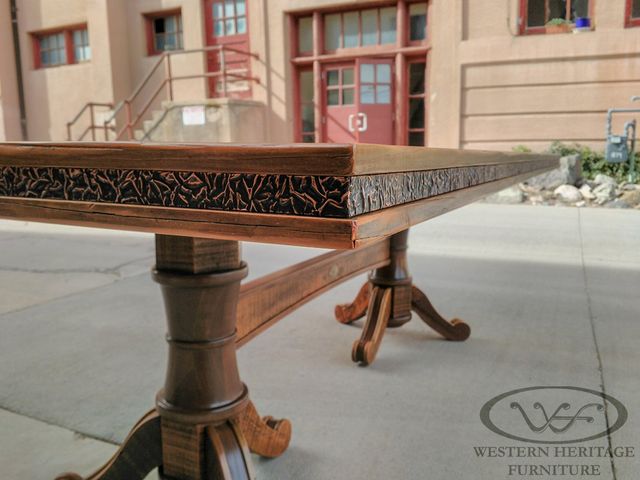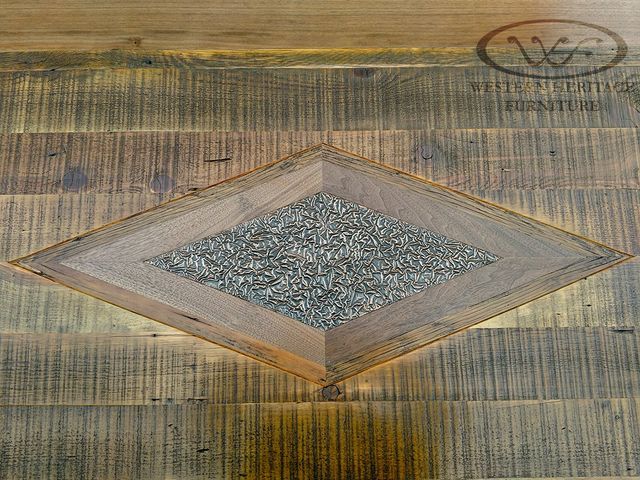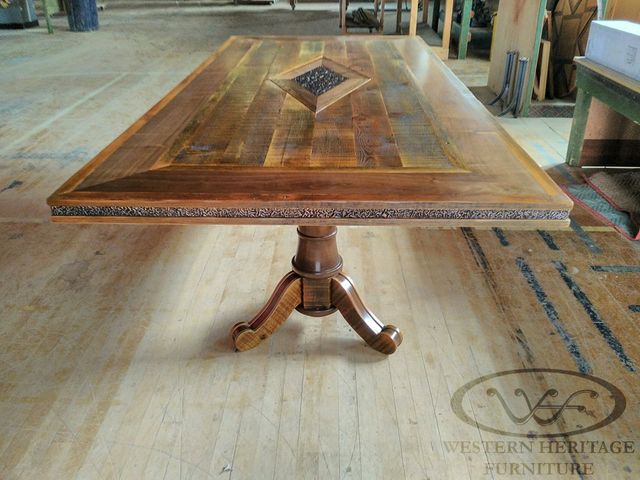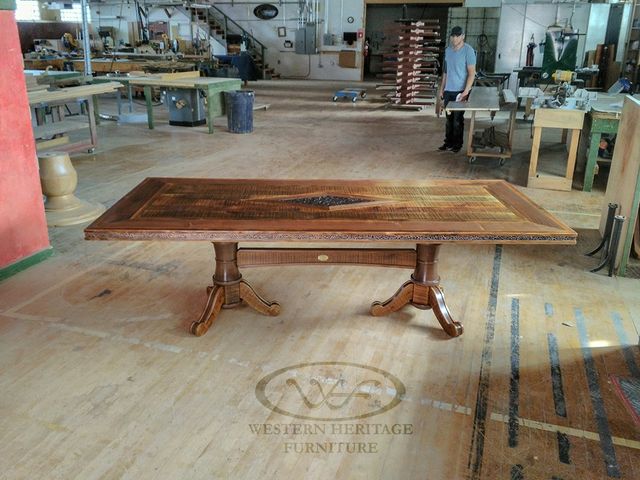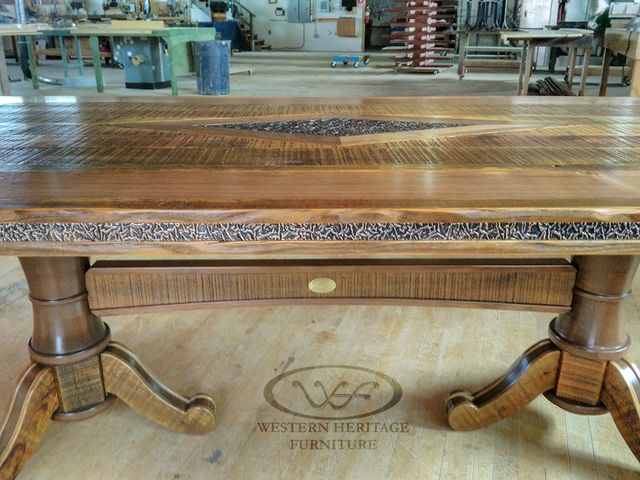 Along the design path through renderings, many wood variations were introduced to the table top including Bubinga, Walnut and Cherry. After choosing a walnut/Ghostwood combination along with the custom pedestal trestle, only the finishing touch of copper was needed. When a copper dado inlay around the edge just wasn't enough, it was decided that the final touch would be a copper diamond centerpiece.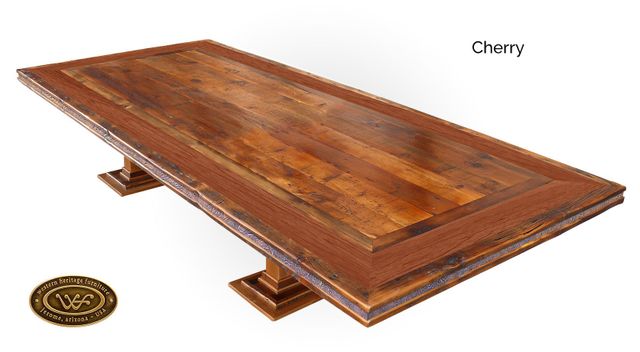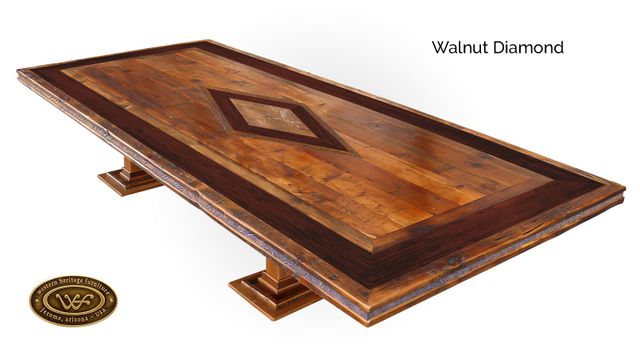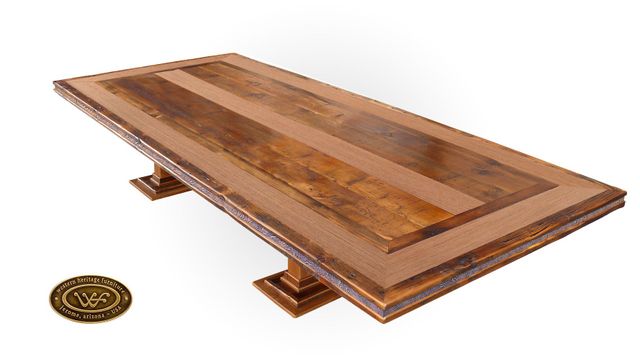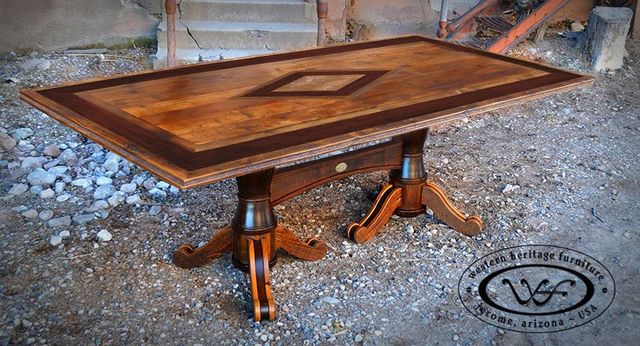 Once the final design was decided, our engineer designed the table and used the C&C machine to precisely cut the diamond and its borders to fit perfectly into the center of the table. With quality craftsmanship and our trademark finish, the Wavra Copper Diamond table is yet another one-of-a-kind Western Heritage masterpiece.