THE LATEST NIGHTSTAND DESIGN HAS A HIDDEN PULLOUT TRAY TO HOLD YOUR CPAP EQUIPMENT.
The Drew Nightstand comes fully equipped with a soft-close, pullout shelf to hide away your CPAP equipment when you have guests over. The shelf has ample room to hold the CPAP machine, along with space underneath to hold the water tank, and easy access in the back to connect hoses and power. A perfect solution to store your equipment so it would take a true detective to find.
The design was incubated from the customer's wish to have their CPAP equipment hidden from the world when they had guests over. Using 3D technology and master finishing, we merged the design of their existing antique furniture, the dimensions of the CPAP equipment and created the perfect solution.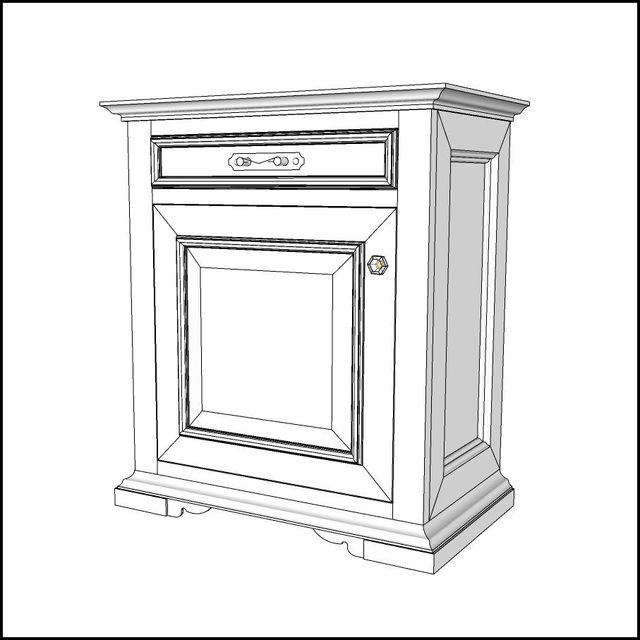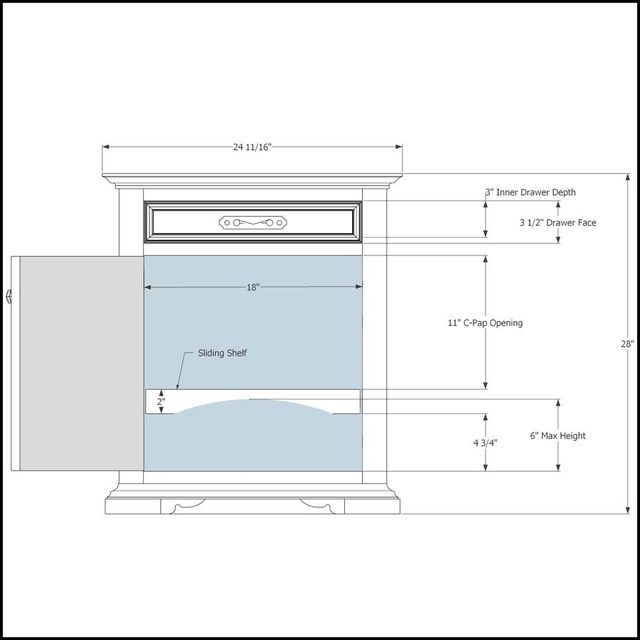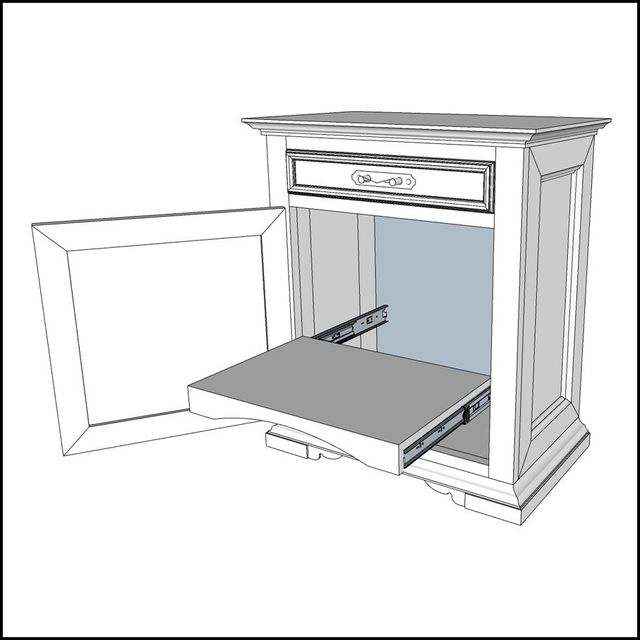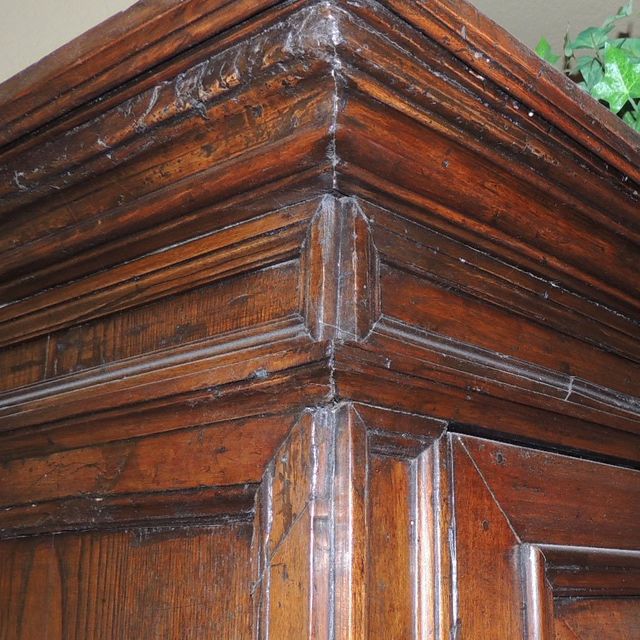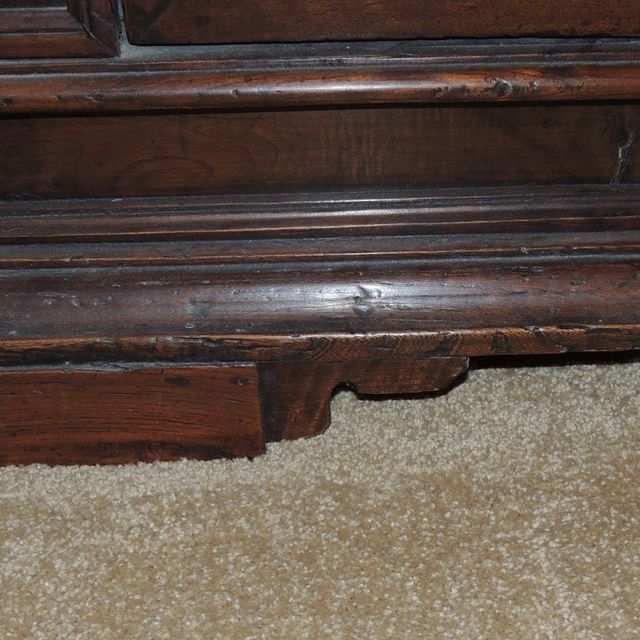 From concept to creation, our team worked diligently to resemble the bead molding, floor molding, and weathered age of the existing armoire in the bedroom.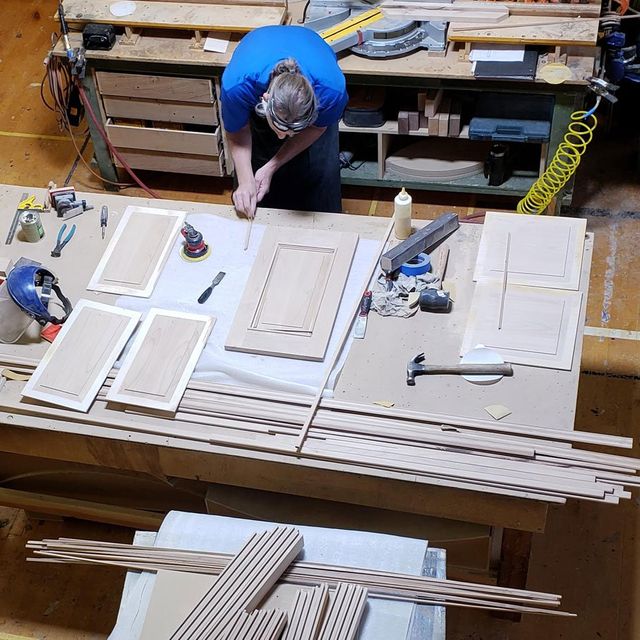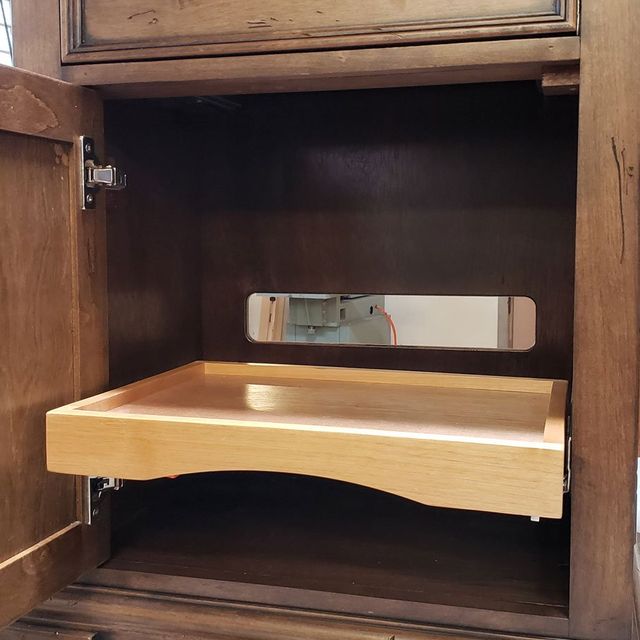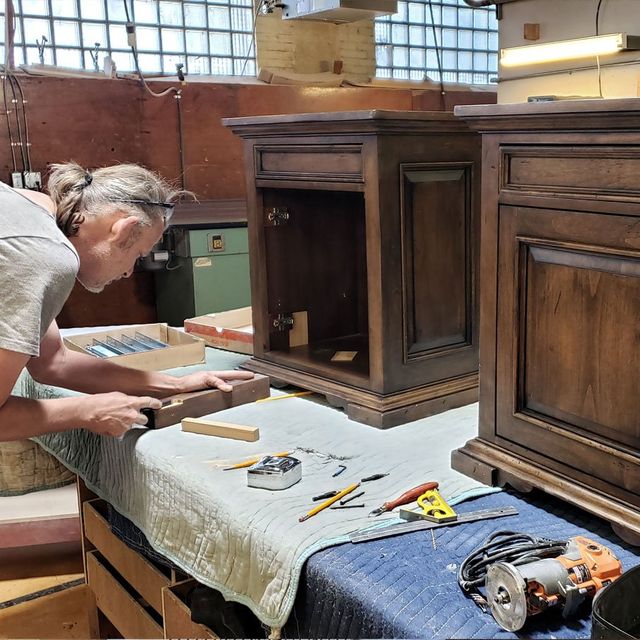 With no need to have the equipment on the other side of the bed, we added an adjustable shelf and a reversed door for easy access. This set is perfect for your bedroom to hide away the CPAP equipment to show off your furniture!